"Tech has a remarkable ability to transcend borders"
And several companies have already been engaging with the Palestinian tech sector. Cisco and Microsoft outsource to the West Bank, while Google, Techstars Foundation, and GitHub offer funding to Palestinian entrepreneurs.
Gisel Kordestani
Co-Founder and CEO of Crowdpac & previously Director of New Business Development at Google
Below you'll find links to articles that talk about Palestine's tech sector, along with blog posts and write ups by young engineers and veteran executives on their experiences of visiting, teaching and mentoring in Palestine.
If you're interested in visiting, please see our logistics page.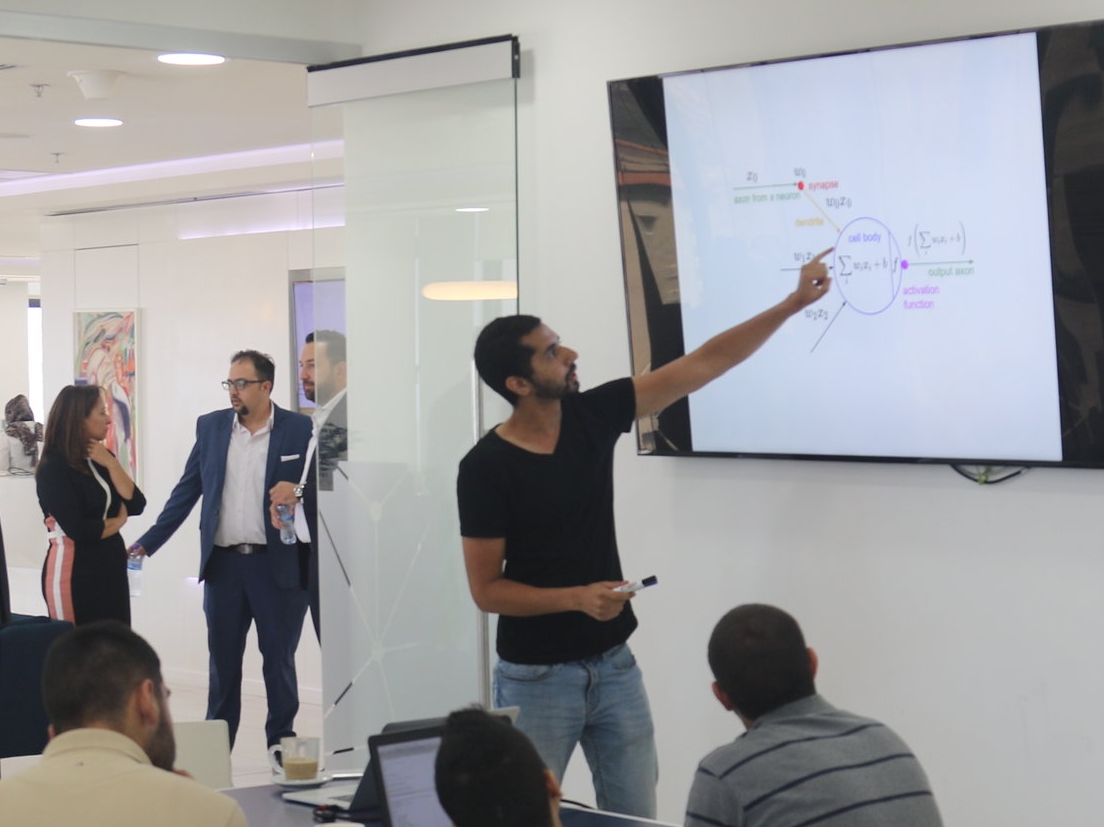 The irony of leaving SF to find myself playing ping pong at a startup in the West Bank does not escape me.
I didn't go with an agenda — I felt that teaching [Data Science] would add to the experience of my trip and allow me to better understand the true nature of living in the region.
I've always enjoyed teaching..But I [realized] that kids outside the Bay Area don't have as much exposure to computer science, so I jumped at the chance to bring coding to students in Palestine.
I spent only two days with GSG, and would have been happy to spend ten.
Once you are in through the door it has the feel of a typical incubator. Lots of young entrepreneurs, high energy, laughing, laptops everywhere, people camped out whenever they can get to a plug, and unlike Silicon Valley, 50% women.
Spaces that allow people with dreams to truly experiment are more than just another startup laboratory, they allow that contagious optimism to spread.